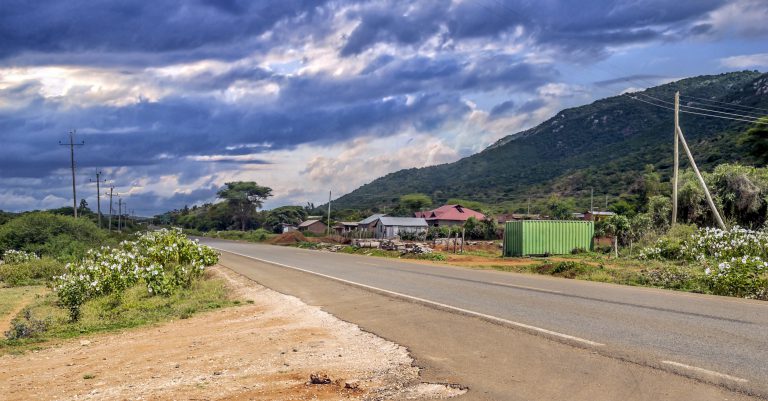 Abstract
Background: Universal Health Coverage ensures access to quality health services for all, with no financial hardship when accessing the needed services. Nevertheless, access to quality health services is marred by substantial resource shortages creating service delivery gaps in low-and middle-income countries, including Kenya. The Innovative Partnership for Universal Sustainable Healthcare (i-PUSH) program, developed by AMREF Health Africa and PharmAccess Foundation (PAF), aims to empower low-income women of reproductive age and their families through innovative digital tools. This study aims to evaluate the impact of i-PUSH on maternal and child health care utilization, women's health including their knowledge, behavior, and uptake of respective services, as well as women's empowerment and financial protection. It also aims to evaluate the impact of the LEAP training tool on empowering and enhancing community health volunteers' health literacy and to evaluate the impact of the M-TIBA health wallet on savings for health and health insurance uptake.
Methods: This is a study protocol for a cluster randomized controlled trial (RCT) study that uses a four-pronged approach-including year-long weekly financial and health diaries interviews, baseline and endline surveys, a qualitative study, and behavioral lab-in-the-field experiments-in Kakemega County, Kenya. In total, 240 households from 24 villages in Kakamega will be followed to capture their health, health knowledge, health-seeking behavior, health expenditures, and enrolment in health insurance over time. Half of the households live in villages randomly assigned to the treatment group where i-PUSH will be implemented after the baseline, while the other half of the households live in control village where i-PUSH will not be implemented until after the endline. The study protocol was reviewed and approved by the AMREF Ethical and Scientific Review Board. Research permits were obtained from the National Commission for Science, Technology and Innovation agency of Kenya.
Discussion: People in low-and middle-income countries often suffer from high out-of-pocket healthcare expenditures, which, in turn, impede access to quality health services. Saving for healthcare as well as enrolment in health insurance can improve access to healthcare by building capacities at all levels-individuals, families, and communities. Notably, i-PUSH fosters savings for health care through the mobile-phone based "health wallet," it enhances enrolment in subsidized health insurance through the mobile platform-M-TIBA-developed by PAF, and it seeks to improve health knowledge and behavior through community health volunteers (CHVs) who are trained using the LEAP tool-AMREF's mHealth platform. The findings will inform stakeholders to formulate better strategies to ensure access to Universal Health Coverage in general, and for a highly vulnerable segment of the population in particular, including low-income mothers and their children.
Trial registration: Registered with Protocol Registration and Results System (protocol ID: AfricanPHRC; trial ID: NCT04068571 : AEARCTR-0006089 ; date: 29 August 2019) and The American Economic Association's registry for randomized controlled trials (trial ID: AEARCTR-0006089; date: 26 June 2020).
Keywords: Cluster randomized controlled trial; Digital tools; Health care utilization; Health insurance; Kenya; Maternal and child health; Mobile health; Out-of-pocket health expenditures; Universal Health Coverage.
Read the full publication here.